Manufacturing
We operate modern design and tooling departments.
Qualified personnel with experience coupled with the latest CAD-CAM systems allow us to carry out complex projects that are handled in the tooling department with modern machinery.
Manufacturing functional dies that meet high qualitative standards is key for us.
When the projects are complex, with short or long runs, we provide high quality dies employing next-generation materials.
Good design coupled with high quality manufacturing allow us to produce your components meeting strict dimensional requirements.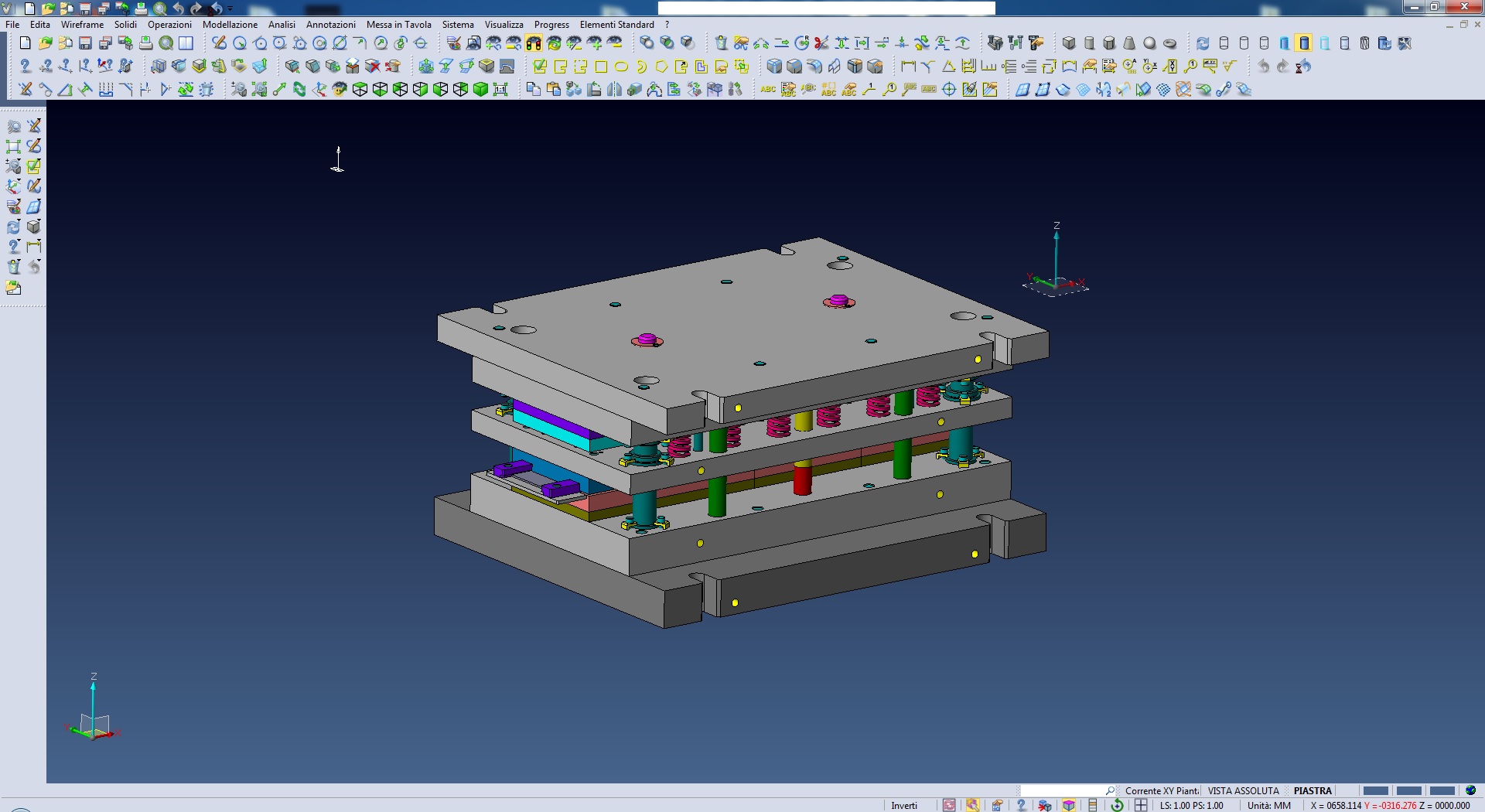 Modern 3D CAD-CAM systems with strip and deformation study, all state-of-the-art, allow us relatively short development times. Read all

Modern machinery, constantly controlled and serviced in order to guarantee precision in the manufacturing of the components, all monitored by qualified personnel. Read all

Deep drawing dies, compound dies, progressive dies, shooting equipment, guarantee of hard metal or last-generation materials inserts in the most critical parts of the die. All the equipment is checked periodically to ensure efficiency and a constant supply over time. Read all